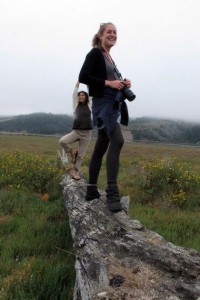 Mariel (Waloff) Carr (Co-Director & Producer, Director of Photography) is a documentary filmmaker and multimedia producer. Her video, multimedia, and print stories have been published in the Philadelphia Weekly, Philadelphia's City Paper, WHYY, the Bay Citizen, the San Francisco Chronicle, and the Wall Street Journal. Her radio work has aired on public stations throughout the United States. She is currently the multimedia producer at the Chemical Heritage Foundation in Philadelphia, where she produces documentary shorts and the award-winning science podcast, Distillations. Visit her website: www.marielcarr.com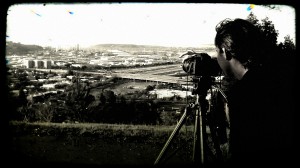 Rachel Waldholz (Co-Director & Producer, Sound Recordist) is a reporter, producer and filmmaker based in Oakland. Her work has appeared on Current TV and Alaska Public Radio, in the Denver Post, and Salt Lake Tribune, and on Grist.org.
Mariel Waloff and Rachel Waldholz produced A Confused War in the Documentary Film Program at UC Berkeley's Graduate School of Journalism.